"Black-Eyed Susans "
Acrylic
"Chocolate Eclairs "
Acrylic

"Bontanical Gardens"
Acrylic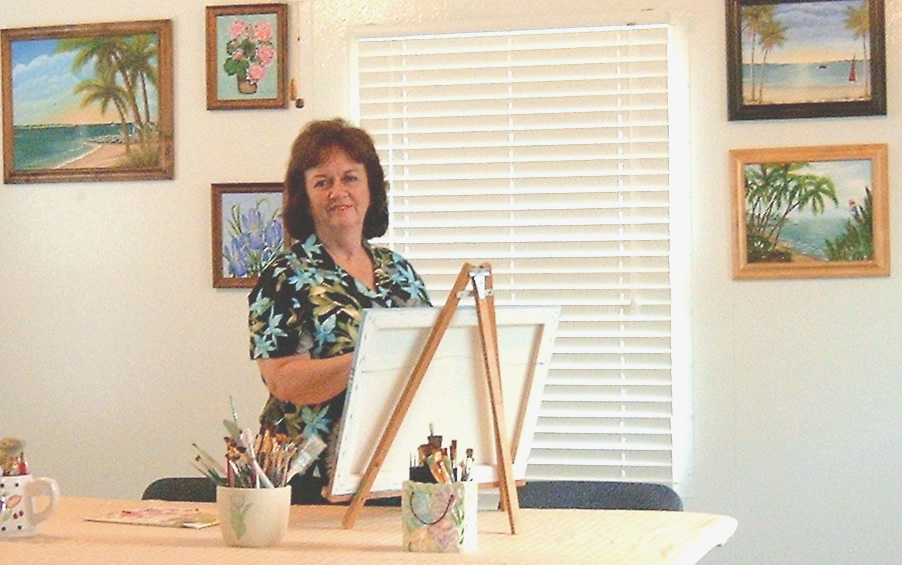 Betty's interest in art began in high school, where she studied art and was a member of the Art Club. She continues to study art, perfect her skills and expand her portfolio.
While attending St. Petersburg's College she received an award for the Best of Show for her painting "Chocolate Eclairs". She has won numerous other awards in exhibits and competitions. She displays at various shows, businesses and galleries.
Betty is accomplished in both oils and acrylics. She captivatesthe beautiful mountains, waterfalls, lakes, streams, flowers and wildlife in her paintings, from her northern travels.